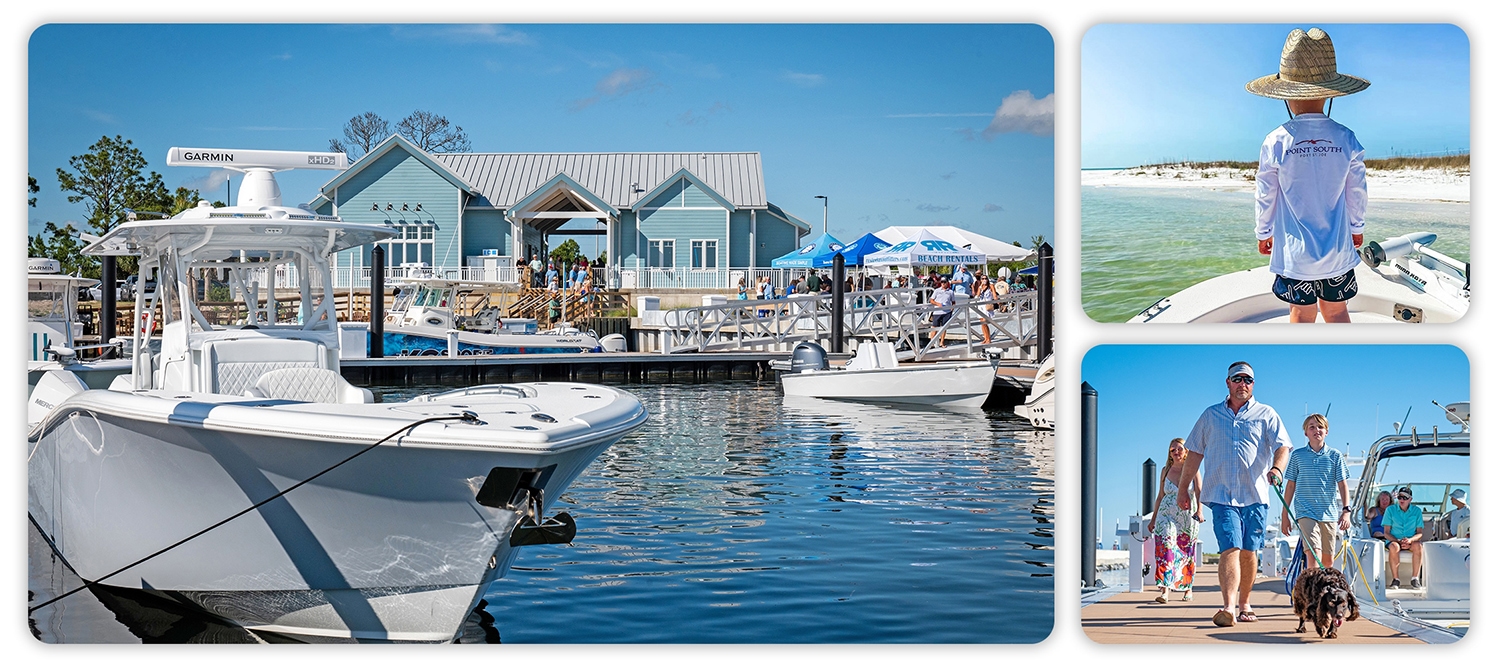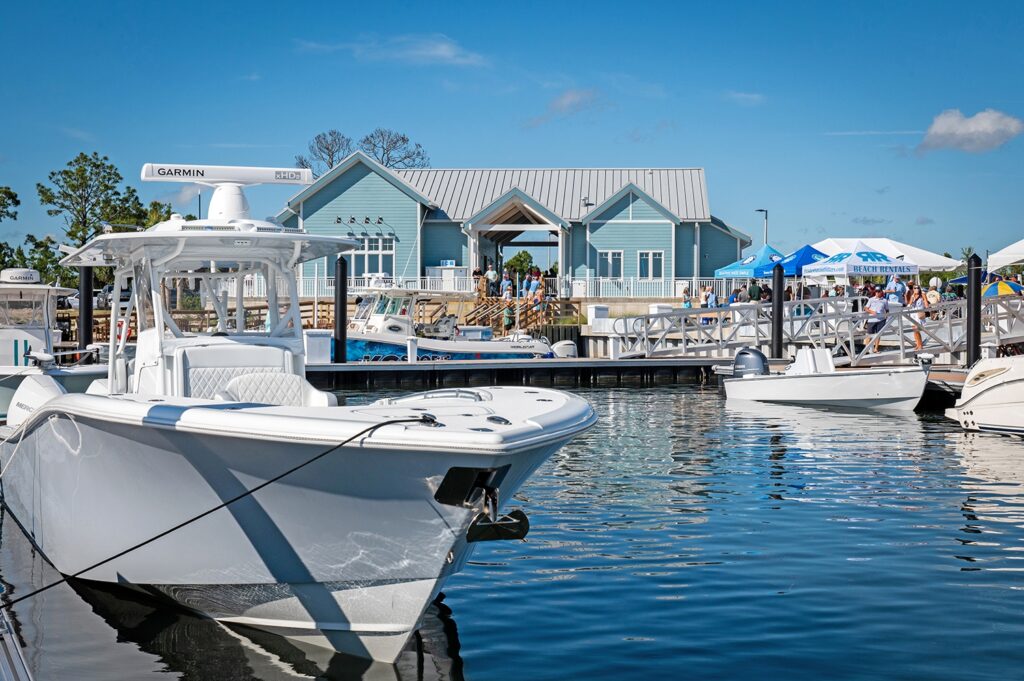 Port St. Joe
Point South Marina
Point South Marina is located in the heart of Florida's Forgotten Coast, on the eastern shore of St. Joseph Bay between Panama City and Apalachicola, Florida. Port St. Joe is a favorite location for boaters to explore the pristine St. Joseph Bay, make their way along Florida's Intracoastal Waterway, or head out into the Gulf of Mexico. It's a major landmark in a small town and a hub of activity for locals and visitors alike.
The design of the newly rebuilt Point South Marina at Port St. Joe features dry stack storage, wet-boat slips, a 300-foot transient dock, and the Point South Marina's Outfitter Shop, where boaters can stock up on essentials ranging from cold beer, drinks and ice to Point South Marina merchandise and items from big brands like Yeti and Toadfish. Point South is bringing vibrant, sporting life back to Port St. Joe with its newest marina, centered around connecting members to the water and unforgettable service and unparalleled amenities. Whether you're looking to dock your boat for a few hours, weeks, or all season, our marina is the perfect destination. We're here to help you push off and enjoy your passion for the water!
Contact the Marina
Address:
340 Marina Drive
Port St Joe, FL 32456
Phone:
850.460.9780
Slips
State-of-the-art updates including in-slip pump outs, widened slips, extended finger piers, and laundry, bathroom and shower facilities.
Slips
Featuring sate-of-the-art updates including in-slip pump outs, widened slips, extended finger piers, and laundry, bathroom and shower facilities.
Circa 1909
Port St. Joe
Circa 1909
Known for its rich history and spectacular scenery, Port St. Joe was established on the edge of a pristine bay in northwest Florida in 1909. The deep-water port that was so important for the area during the late 1800s spurred the revival of Port St. Joe after being hit by yellow fever and hurricanes.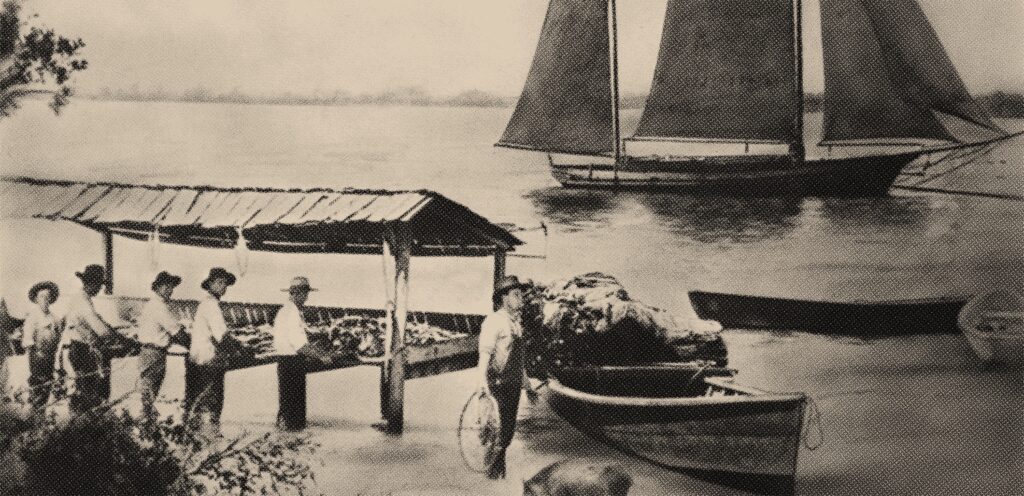 Port St. Joe Marina
Constructed By City
Port St. Joe Marina, known as a welcoming marina in Florida, was constructed by the city in 1999 and acquired by the St. Joe Company to support the city's growth plans. Positioned near the Intracoastal Waterway on the east coast of the beautiful St. Joseph Bay, make the marina an ideal location and stop for boaters.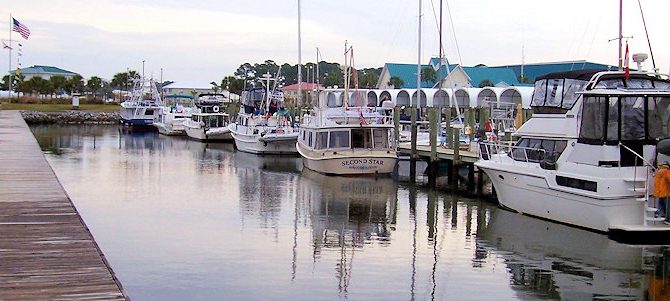 Hurricane Michael
Destroyed entire marina
On Oct. 10, 2018, Michael made history as the first Category 5 hurricane on record to impact the Florida Panhandle. The hurricane destroyed Mexico Beach, with Port St. Joe suffering some of the worst of Michael's damage, fracturing thousands of homes and businesses and destroying the entire marina.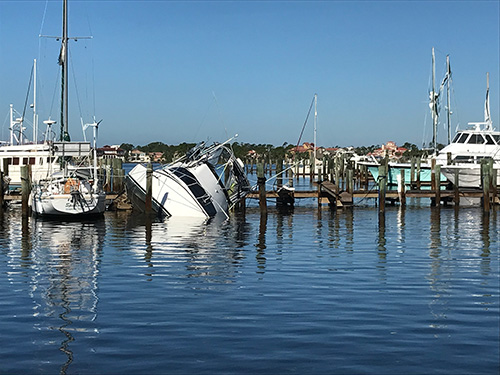 Completely rebuilt
Point South Marina reopens
After nearly 5yrs. in hurricane recovery, this historic hub fully reopened as Point South Marina at Port St. Joe. The full-service marina features a new dry boat storage facility with 252 dry slips, 48 wet boat slips, a fuel dock, a 300-foot lay-a-long transient dock, and a fully stocked Outfitter Shop promoting its passion for life on the water.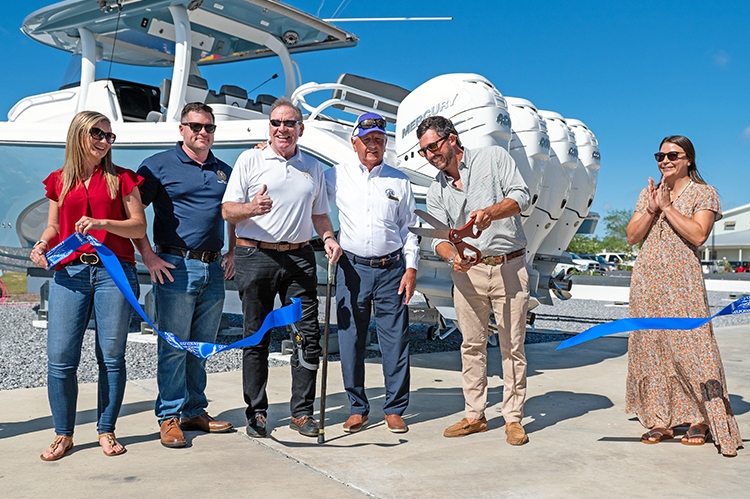 More than just a marina
Membership at Point South comes with more than access to slips, storage and incredible customer services, it comes with amenities not yet seen at traditional marinas. These are the elements that truly create an elevated experience at sea level.
Amenities
Competitively Priced Fuel Dock
30/50/100 AMP Connections
In-Slip Pumpout
High-Speed Wi-Fi
Outfitter Shop
Radio-Dispatched Dock Attendants
Laundry & Coffee Facilities
Services
Premium Dry Storage
Emergency Repairs
Bottom Cleaning
Topside Detail
Hull-Side Washes
Engine Flushes
Low Voltage Battery Tending
Fishing Cleaning Station
Things To Do
Fishing Charters
Pontoon Rentals
Boat Club Memberships